VIP Private Intensive Coaching Program
"Are You Ready to Stream-line
Your Business and Release What's
Been Holding You Back From the
Success You Envision?"
It's Time to Take Inspired Action!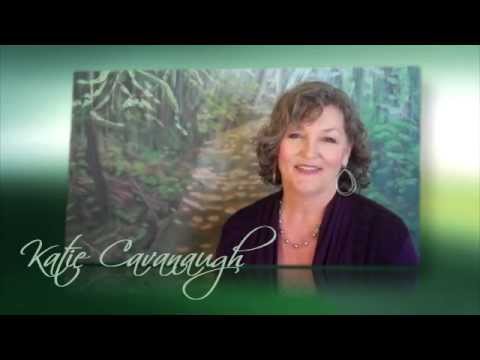 Let's Spend a Full Day of Private, One-To-One Time
Together as I Share With You the Essential Tools,
Principles, and the Action Steps to Up-Level Your Business…
Here in the Stunning Cascade Mountains
of Sisters, Oregon.
If you're truly determined to create a more successful business and are willing to do the work to get there, then I would be honored to spend an entire day with you defining, designing, and developing a new model for your business in these rapidly changing times. You need the essential tools to increase your income and reach more people by putting a clear plan of action in place. If you are ready to make the commitment to do what it takes to succeed then let's roll up our sleeves and get to it!
My clients receive great value during our Strategy Sessions, in person and over the phone, and there is nothing like being immersed in the focused flow of what is important for you to succeed.  You will experience an entire day of uninterrupted energy –filled with intuition, insight, clear attention and intention on raising the bar for you and your business. It is priceless and powerful!
It is such a JOY seeing people experience those AH-Ha Moments, as they happen…the brilliant ideas that just don't materialize by themselves. Capturing those moments and building on them with a step-by-step process is just one of the Golden Keys to creating the business you envision!
It's time to let your brilliance shine and to commit to finding and expressing your unique message using your creative voice, but sometimes this requires a bit of uncovering and evaluating, along with lots of intuitive energy, discernment, and insights from a coach you can trust. Remember, you don't have to go it alone!
This is why I get so excited about spending an entire DAY to coach YOU. As an Intuitive I would love to help you express your vision for your abundant future and then guide you through developing or expanding your unique message so you can reach your ideal client with passion and purpose.
Let me introduce you to the
Clear Path VIP Private Intensive
This is an invitation to join me for an entire day of One-on-One, in person mentoring.
Click the button to apply!
"Katie's program, Clear Path VIP Private Intensive, has given me the confidence to really step into my own source of power and creativity. Learning how to actually charge clients for my spiritual healing work was priceless!


Before meeting Katie, I was in the process of asking for divine wisdom and guidance to help me demonstrate "who I am" –"who do I serve" – and "how do I serve them!" I knew that I was holding myself back, and wasn't quite sure how to break through the barrier of not getting paid for what I do!

Through her amazing ability to grasp where I was stuck, and her inner knower in full swing – she gave me a road map to follow. This insightful program confirmed that once we choose and believe in ourselves and our destiny – and start listening to the small voice or nudges from within, amazing miracles happen.

Katie – thank you so much for your creativeness and inspiration!"

Sandi Hanson
Sacred Paths of Transformation
"Katie has been a true blessing in my life. The Clear Path VIP INTENSIVE was fabulous. Katie's enthusiasm, knowledge, compassion, intuition and truly believing in me, has been the driving force that has inspired me to take action and have a successful business as I tap into my own brilliance!"

Alicia Schaab
Life Transitions Coach
Emerging Victoriously, LLC
"I began working with Katie when I first started my business 4 years ago. Through The Clear Path VIP Intensive and Katie's continued mentoring my income has doubled each year! Katie has developed wonderful programs to help conscious and heart-centered businesses flourish! The Clear Path Academy is awesome!"

Brenda True
Owner of Farm to Friends
Video Testimonial: Yvonne Urness – Founder of Hula For the Soul
Let Me Welcome You to The Magic of Sisters, Oregon!
Sisters, Oregon is one of the most breathtaking and beautiful areas in the Pacific Northwest, nestled in the pines at the base of The Three Sisters Mountains – FAITH, HOPE and CHARITY.  It is known for its year round outdoor activities such as hiking, biking, rock climbing, skiing, snowboarding, and all things equestrian! The community of Sisters hosts many festivals and shows throughout the year such as The Sisters Folk Festival, the Sisters Outdoor Quilt Show (the largest in the world!) and the annual Sisters Rodeo!
More importantly, Sisters, Oregon flows with a current of powerful astonishing creativity!  The word magic comes to mind.  You will be awestruck and inspired by the beauty all around you and you will tap into the sacred process of growing and expanding YOU and then to reflect that into your business.
Your VIP Private Intensive Experience Will Include
a TWO Nights Stay at
The Award Winning FivePine Lodge
Which is Within Walking Distance to Downtown Sisters.
The FivePine Lodge is unlike any hotel you've probably stayed at before. Stunningly beautiful, private and cozy – your accommodations are a "Classic Cabin" fitted with a fireplace, a waterfall soaking tub, and separate Italian tile shower. French Doors open to a private patio complete with Adirondack chairs & foot stools. Can you feel yourself taking a deep breath of clean mountain air and relaxing?
You're going to have an amazing experience at your Clear Path VIP Private Intensive … included is a TWO night stay at The FivePine Lodge which will be paid for by me.
The Moment You Arrive For Your VIP Private Intensive
You Are On The Red Carpet As My PERSONAL Guest.
Envision This…
1. When you land, I will have a Driver waiting to pick you up.
Don't worry about getting to The FivePine Lodge where I'm putting you up. I've taken care of the arrangements for you to be picked-up and dropped-off at the Airport. My private driver will take you to the Lodge in style when you arrive at the Redmond Airport (RDM). (Tipping the driver is not necessary – I've taken care of that too.)
2. You will be whisked away to The FivePine Lodge in beautiful Sisters, Oregon. I am treating you for a TWO night stay.
Don't worry about trying to find a hotel in Sisters. I'll arrange everything for you so you don't have anything to worry about. I'm hosting you for TWO nights at one of the most beautiful Lodges in Central Oregon within walking distance to downtown Sisters.
3. After a restful night in your classic cabin, we will get right to work for the FULL day at my private home here at the HarmonyHouse Ranch.
We'll focus on EXACTLY what you need to do to create a lasting change in your life and business as you define, design, and develop your strategy for success.
4. We will take a break for a catered lunch – my treat!
After a full morning of work on your business, we'll go for a short walk on the grounds of the HarmonyHouse Ranch and enjoy a catered lunch supplied by my favorite chef – my treat!
5. Prior to your arrival, we will have a phone session to clarify objectives for our day together.
We'll take some time to outline your goals for our upcoming day together. I'll take care of all the details to make sure we're ready to hit the ground running when you arrive.
6. Our follow-up call is essential to your progress.
We will schedule a follow-up call for the week after our time together to check in and talk about the process you are implementing.  This call is for accountability and encouragement.
Is the Clear Path VIP Private Intensive right for you?
There are a few requirements that you must meet if I'm going to be spending an entire DAY with you. If you can say YES to the next five statements, then The Clear Path VIP Private Intensive is exactly what you need!
I am determined to tap into my Passion and Purpose and fuse it with a solid business foundation so I can reach more people & create more income…

I know that it is time to spend an entire day focused on accessing my full potential and tapping into my creative voice so that I can define, design and develop a Success Strategy that is RIGHT for me…

I am ready to do what it takes to UP-LEVEL MY BUSINESS…

I am tired of feeling stuck and I'm ready to finally TAKE INSPIRED ACTION…

I'm ready to CLAIM MY POWER AND CREATIVITY and make the shifts in my business and my life that reflect my commitment and vision…
If You Want ENORMOUS Expansion in Your Business,
Then Take Inspired Action, NOW…
When you make this investment in yourself of $2,797 for your CLEAR PATH VIP PRIVATE INTENSIVE with a Success Strategy Coach to help you up-level your business you know that you will receive high value.  Consider all the entrepreneurs who have spent thousands of dollars on programs, road-maps, systems, blueprints, and boot camps that were never integrated into their businesses…and are just collecting dust on the shelf.
You know you could spend that much money on the next cool seminar that promises the world, entertains you, and drops a few pearls of info in your lap, but you get home overwhelmed, confused, and not sure what to do next.
So, stop trying to do it alone — you could take years trying to figure it out on your own and not make the income you know you deserve, or even worse, go into debt from buying more products and programs you never use. What you really need is a focused strategy to implement the BEST PRACTICES that are defined, designed and developed UNIQUELY for YOU!
I know this opportunity isn't for everybody. It's ONLY for those who are SERIOUS about tapping into their creative potential, increasing their income, and reaching more people while building more FREEDOM into their lives. This program is for those who are ready to do what it takes to make it happen. This may overwhelm some people, and if that's you, I understand.
And if you don't think you can afford this program, then you might not be ready for The Clear Path VIP Private Intensive right now.
But, if you're reading this and getting as EXCITED as I am in offering this opportunity to you, I want to ENCOURAGE you to TAKE INSPIRED ACTION right now.
A Private conversation with me is the first step for you to be considered for The Clear Path VIP Private Intensive. As soon as you sign up we will schedule your Discovery Session. You will then be sent a four page application. The payment of $2,797.00 is due when we schedule your Clear Path VIP Private Intensive.

Limited spots available – you MUST act quickly.
IMPORTANT: I am only blocking out two VIP Intensives each month. This way I have time to continue to develop my own business through speaking, products, program creation, sales and still have time to enjoy the lifestyle I have created here on the High Desert of Central Oregon.
If you know that it's time to take charge of your future, the question left is…
Are YOU ready to fuse your Passion with a Solid Business Foundation so that You can Rise to the Next Level of Success?
"YES, Katie! I'm ready to invest in myself to grow my business."
I'm looking forward to spending an entire day with you, one on one, as I guide you in creating the business you envision!
Availability is limited and by application only.
Download the VIP Private Intensive Day Application right away. There are only a few openings available so act now…
BONUS! Free One Year Membership to "Crystal Mastery" (VALUE $119)! When you complete your VIP Private Intensive, your alumni status gives you access to our monthly Crystal Mastery Private Membership calls absolutely free for a full year!   Along with the monthly training calls your membership includes access to the Crystal Mastery Forum. Join our on-line community for networking and sharing insights.
BONUS! Free VIP Pass to the BE INTREPID WOMEN'S CONFERENCE Annual Event (VALUE $997)! Scheduled for May 2013 Clear Path Academy will be hosting a powerful three day event here in the shadow of the Cascade Mountains in Sisters, Oregon. Be ready to tap into your INTREPID Nature! Become the Courageous and Fearless Entrepreneur you were born to be as you integrate these life-changing principles to once-and-for-all *release your limited beliefs, *create a laser vision for your future, *design a business plan that expresses who you serve and how you will best serve them, and *develop the Action Steps to put it all in motion!
Join us here at the Clear Path Academy to claim your brilliance with
Clarity   *  Commitment  *  Consistency  *  Courage  *  Confidence
I look forward to spending an entire DAY with YOU, one on one, helping you to establish a solid strategy for YOUR business and inspiring you to rise to a whole new level of success as you tap into your creative genius!
To Your Brilliance,

Katie Cavanaugh, Your Mentor and Success Coach
I'm confident that when you experience The Clear Path VIP Private Intensive you will be empowered to take inspired action in your business. I also know that when you are committed to do the work, you will benefit greatly from this powerful process.  You will get from this work what YOU put into it. If you are not satisfied with this experience we'll reimburse you for 100% of the 8 hours of VIP Private Intensive work, and we'll part as friends.
The content on this page and this site is for educational purposes only. Every effort has been made to accurately represent the intention and quality of this content. Any examples, case studies or testimonials are not to be interpreted as guarantees, warranties or promises. In applying the concepts presented, each individual will have unique results depending on their commitment, background, education, resources, experience and personal traits.