Last month I had the most fabulous experience – it was an honor to co-create, host, MC and participate in The Inaugural Healer's Gathering. It was an extraordinary opportunity to facilitate over 80 Healers who gathered together in one place, at one time to be nurtured, inspired and transformed here in the Magic Land of Sisters, Oregon.
Our mission for this event was to invite Healers, Practitioners, and Solo-Preneurs to activate the powerful shift of energy within when the old Patriarchal Paradigm is released and the new Divine Feminine Paradigm is embraced.  Together we set mighty and formidable intentions for one another for change, growth and prosperity!
This shift is centered in the flow of Authenticity, Relationship and Collaboration – I call this the SPARK of the A.R.C.  The portal has been opened.  We embraced the invitation to receive the abundance in our live's and businesses that we know we deserve. We said "YES" to rising to new heights and claiming our birthright of prosperity.
We have already begun the planning process for next years The Healer's Gathering here in Sisters, Oregon on September the 21 & 22, 2013.  So, mark your calendar to join us for this life changing event and come experience your transformation!
This year's line-up of featured speaker's was stellar.  We were blown-away by the insights and inspiration they all brought to The 2012 Healer's Gathering…
Hawaiian Shaman -Yvonne Ohumukini Urness shared a compelling look at how the Ancient Hawaiian Goddess Archetypes can help us better understand aspects of our personalities.  We had the honor of learning a most beautiful Hawaiian Chant and Yvonne taught a Hula dance that ushered in a most sensuous and feminine energy that truly set the stage for this amazing weekend at The Healer's Gathering.
Candess M. Campbell PhD, Author, International Speaker, Teacher and Healer shared the process of 144 Strand DNA Activation to reprogram our energy bodies and remove Karma for soul development. She taught that the full complement of our DNA can be reconnected, clearing the way for major healing on all levels and for the vital expansion of our abilities as healers.
Marie-Rose Phan-Le, Filmmaker & Healer provided The Healer's Gathering with a Private Screening of her documentary Talking Story. This film chronicled the lives, rituals and wisdom of healers and spiritual leaders from diverse world cultures.  It is her personal journey to fight for cultural preservation and the importance of maintaining Perceptual Diversity.   Her heart-felt story of this 11 year journey to create this film was transformative and captivating.
Energy Healer, Bill Turner known as The Hands-On Horse Guy taught the basics of the practice of ChiGong and Tai Chi and how this practice enhances and balances your overall health.  It was a powerful session of connecting with the energy within, aligning and centering.
Kendra E. Thornbury, Speaker and Coach shared her powerful work helping entrepreneurs to claim Wealth Consciousness and Spiritual Marketing in the new paradigm.  Her persuasive message is that as healers, we are called to serve, that we need to be more effective change agents.  It is time to wake up to wealth consciousness and take a spiritual approach to marketing, money and business so we can become the powerful medium for our work to come through.
I want to celebrate all those who said "YES" to the activation of this energy as you continue on your Clear Path of transformation. As you expand and grow you are fostering the prosperous life and business of your dreams. I offer you my expertise and insights by coming along side and assisting you on this journey.  If you are ready to make 2013 your year for the success you've been dreaming of then sign up for your Complimentary Discovery Session (Click HERE) to discover your Clear Path to Success.  Remember, if you can envision it, YOU can create it!
Stop by our website  to see photos from The Healer's Gathering 2012 and sign up to receive updates for next years transformative event! http://www.thehealersgathering.com
Where's Katie…
FEISTY & FIERCE TELESUMMIT – Phenoms in the Realm of True Adventure.
Starting Thursday, November 1st you are invited to join Heather Hightower (the quintessential adventurer!) who is interviewing 8 experts (November 1-12). They will share with you a deep dive into aspects of adventure that are beyond the tangible and are every bit as real to your success. Katie's interview is scheduled for November 7th.  All calls take place at 10am Pacific and you will receive the recordings to keep.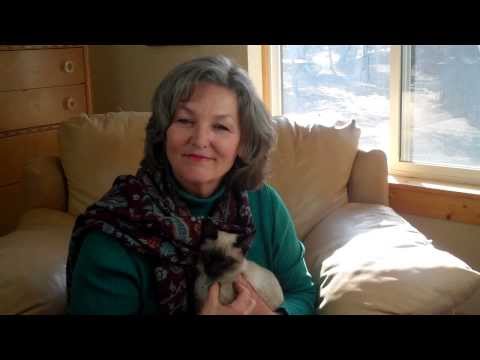 You have your own vision.  You have your own adventure. And we want you to take it. So we're giving you the tools! http://www.heatherhightower.com/feistynfierce2012/